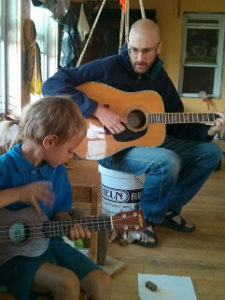 Penn Taylor
Member since 2011
Interests: Appropriate technology, combustion, heat transfer, anti-racism, simulation and modeling, solar thermal applications, programming languages, category theory, anarchism, music, edge tools, superinsulated construction, rational thought, my family, chickens, ducks, guineafowl, goats, sheep, horses, West Africa, Central America, human languages, food security, a million other things.
Motivating factors: Desire to help others, love, morality, duty, respect, fear, guilt, humor.
Places: Mississippi, Oklahoma, Washington D.C./NOVA/MD, Iowa, Missouri.
Education: BS Physics, University of Oklahoma, focus on quantum physics MS Mechanical Engineering, Iowa State University, focus on thermofluid systems and biomass combustion
Work: Currently a Software developer in the agronomics industry